In the service today, we celebrated James the Apostle but what else has Holy Saviour been doing lately?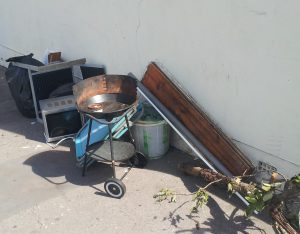 Church talks Rubbish! Fly-tipping in Norman Road; part 12 Churches campaign.  'Rubbish ' project with Croydon Citizens  – we took street action on Wednesday 20 July in Penshurst Rd and on Saturday 23 July in Norman Road.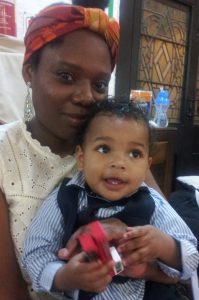 Very pleased to welcome little Elijah, seen here with his mum, Gwen, on the day of his baptism/christening. He wasn't too keen to begin with, but in the end became fascinated with the water once it had been blessed!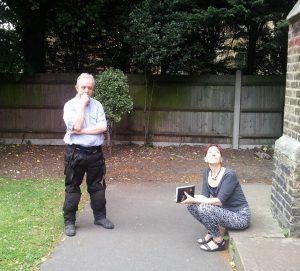 Our new Thanksgiving garden is being planned. Here are our architect, Roger Molyneux, and artist, Angela Thwaites, discussing the design at a meeting with the vicar and churchwarden on 14 July.  Watch this space. Everyone will be invited to have personal inscribed paving…up the garden path!