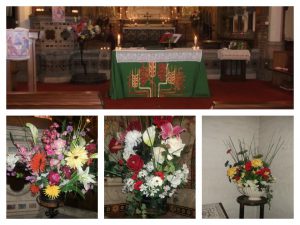 The altar today and a close-up of flowers, beautifully arranged by Miriam.
Today's sermon was focused on the parable of the good Samaritan and its fundamental message – love God, love your neighbour.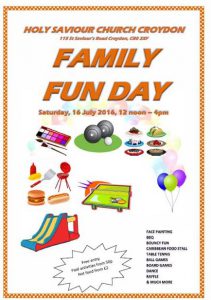 Our family fun day will be taking place on Saturday, 16 July from 12 noon. Please come and join us.